Innovative ideas for restaurants. Modern marketing for restaurants
Proven steps and fresh ideas.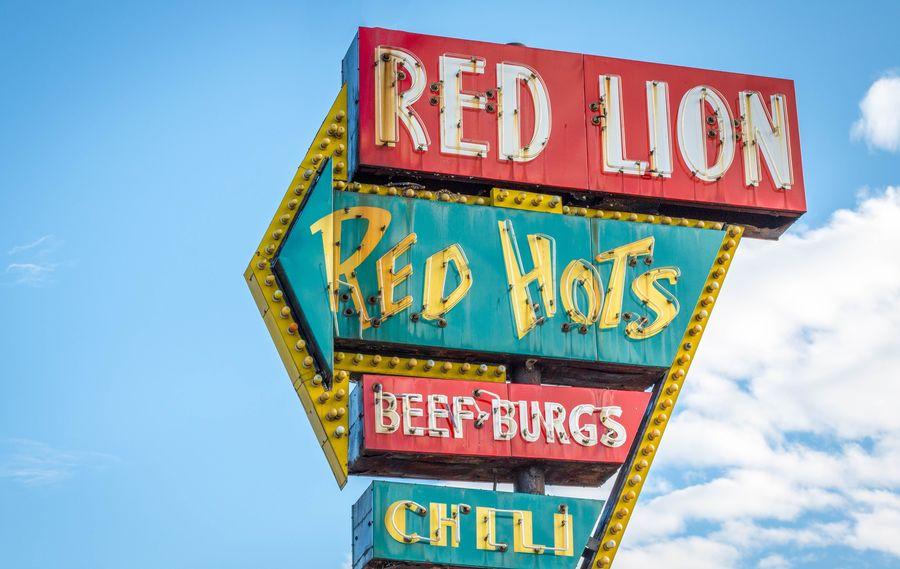 Dear Mr Rogers, happy birthday. Here is our present, a 30% discount coupon for tonight. Click here to get it:
tld.vc/tt68
Our new menu:
tld.vc/tr6h
Create amazing food and a warm enviroment. The online success of your restaurant is highly dependent on your offline performance.
Both local and mobile marketing are important for all small to medium sized businesses, but for restaurants, they go hand in hand. The marketing operations for the food business are twofold. First your have to keep you customers loyal by offering them a great experience. Then you have to be in the best position to be found. Tourists, locals looking to try something new, people that are out and about are picking up their mobile phones when they want to find the food that they are craving.
Find below some innovative ideas for restaurants to consider before firing up your next campaign:
Do not put all your efforts in social media
Maybe you are used in collecting likes and your social media advertisements are bringing in good results but you should never restrict your marketing efforts only in this arena. Likes and follows are nice but are they not real people. You can only communicate with them through the relevant social media platform and in some cases you have to pay to get to blast them with new information. And there is another big issue with social media contacts. You can not point out who your customers are and create a group of them.
Normally, a restaurant's life span is a few decades. On the contrary, the social landscape is changing every few years. It used to be myspace (really, what happened to all of your myspace contacts) and now is facebook, linkedin, trip advisor, instagram , foursquare, yelp and the list goes on. There are not only one or two. In order to connect with all your follows and likes, you have to post the same newsletter in many web media. It is boring and frustrating like licking a thousand envelopes.
Bottom line, it is nice to socialize in social media but you have to concentrate your energy into collecting people's information. And this is the information that matters. Their names, their birthdays, their emails, their mobile numbers. Then and only then you can start being truly personal with them.
And yes, you should get your own website and update it regularly. It is the website that is you and not your business pages in social media.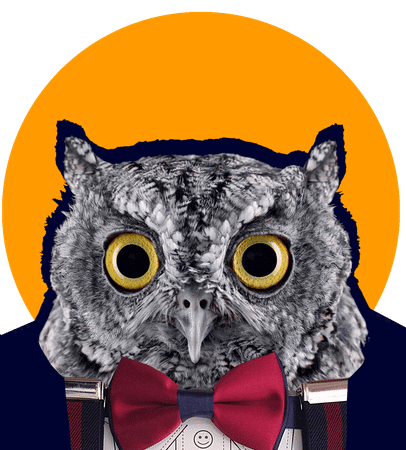 Build a quality list and segment it
The most important of the innovative ideas for restaurants do is to build a healthy subscriber list by collecting fresh subscriber information. Those data are highly important for your campaign targeting. Beside the typical demographics, for restaurants you should care about age, genre, delivery preference and eating habits (vegan or not for example).
You should collect this information offline and online. Offline means getting people to subscribe in your shop. Offer them something nice like 15% off on their bill and people will not hesitate. Your online efforts should concentrate in social media. Try to get your audience juice out of those platforms by running a contest like an instant win or sweepstakes and always have a subscription option visible in all your business pages.
Whatever you do, remember that you need to get peoples' explicit consent so that you operate following GDPR regulations and the CAN-SPAM Act.
Having a quality list means that it is easy to micro segment it. Customers from Seattle probably won't be interested in frequenting a restaurant in New York and vegetarians will not like to hear about your new quarter pounder burger. But they need to know about your new avocado toasties.
Dividing and conquering works well for restaurants. Build a healthy list and send communications that inspire interest rather than blasting a massive campaign.
Define your marketing and loyalty strategy and automate it
Here are some nice ideas:
Welcome newcomers. Make your audience feel special for making it into your inner circle. Reward them by automatically sending them a discount coupon or a membership card. Read more about handling new customers here.

Celebrate with your audience. It is not only New Year, Christmas, Valentine's day or Thanksgiving. There are many special occasions that you can use them to trigger communications to your subscribers. Birthdays, name days, subscription anniversaries, bank holidays, theme nights, racking up a specific number of loyalty points.
Collect opinions and reward participations. Send surveys to your customer and evaluate the feedback you get. Apologize quickly for wrongdoings and fix the problem immediately. Automatically reward those who are giving you feedback, are updating their contact information and act as your ambassadors. Learn why you need customer feedback here.

Create sharable moments. Nowadays one of the keys to successful marketing is creating visual moments that your audience wants to share. An impressive decoration, a colorful wall, a majestic plate or a stirring drink will do the job. People will share and your restaurant will get the desired exposure.

Blast your news regularly. Segment with care and inform without fear. You have a new dessert? You hired a new chef? You redecorated? Let the people know. Be humble and funny and create eye catchy content.
Offer specials and happy hours. There are different foods for different seasons. Ice coffee is preferred during hot summer days and Irish coffee is needed to get your blood running during hard winter mornings. Invite your audience to come and taste the unordinary or save a penny or two by visiting your shop during the happy hour.
Build journeys. Decide on the targeted customer experience and make it happen. Create amazing content, organize your audience, reward participation, collect feedback. It is a lot of work and we strongly suggest that you should try and automate a big chunk of it. And please don't hire a novice to handle your marketing operations.
Why Tellody?
Here are a few reasons why Tellody is suited perfectly for restaurants. Tellody supports:
Sign up and opt in forms. Tools to expand your lists.
Surveys. Feedback forms, voting and more. Collect opinions and act upon them.
Tickets, vouchers, membership cards. Everything you need to keep loyalty levels high.
Grouping. Organize your audience based on demographics, sentiment and engagement.
Fully compliant to regulation. Every service offered by Tellody follows GDPR regulations. Read more here.
Everything you need in one platform. Easy to use, colorful and painlessly sophisticated.
Unbeatable price. All the above are packed in an offer that nobody can match in the market.